The Pillow May team are committed to supporting others by 'giving back'. We are delighted to be able to contribute on our client's behalf towards international projects through business for good initiative 
B1G1
, as well as local community and charity projects.
Each month we donate for every one of the following: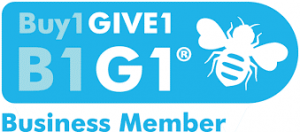 Set of accounts filed
Tax return filed
RSVP received for our client events
Client feedback form received
A celebration of a company or staff achievement
Our 10th Birthday fundraising in support of 'Free to Shine'
We all felt inspired to support Free To Shine, after hearing the founder, Nicky Mih at a B1G1 conference.
Free To Shine are a well-respected charity who are working hard in Cambodia to keep girls safe from sex trafficking, not from handouts but by prevention through empowerment; education; nutrition; and community support.
Here's how Nicky describes the charity's purpose,  "..we make it possible for children to access their local, public school. We don't rescue or save children from sex trafficking; we work to prevent them from being trafficked in the first place."
To mark our 10th birthday we were working towards an ambitious fundraising target…
Our target was to keep one girl safe, in school, for the duration of her education and  we far exceeded it!
Trip to Cambodia, June 2019
Jessica is never one to shy away from a grand plan, so as part of our fundraising journey 6 of the Pillow May girls travelled to Cambodia on a self-funded study tour. Where we met the amazing Free To Shine staff and saw the effects of our fundraising first hand. See our Pillow May facebook for the amazing photos and read all about our trip here Cambodian Blog